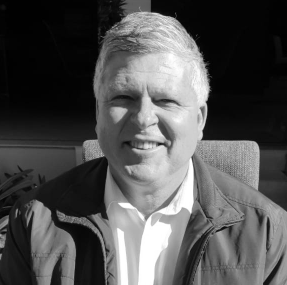 André Christo du Toit
Director / Senior Estates Practitioner
---
Qualifications:
B. Proc (Law)
Graduated from Potchefstroom University (North West University) in March 1988, having successfully completed the above law degree.
Experience:
Spent 3 years doing my articles at a law firm in Polokwane from 1988 to 1991.

Then due to personal commitments, moved to the Witwatersrand where I spent one and a half years in the legal department at Edgars head offices, before accepting a full time position as Estates Administrator where I worked until August 1998.
In September 1998 I joined the then Fedsure Group and worked at Fedsure Trust until March 2003 when I accepted a full time position with Syfrets Trust as it was then known and later on became BoE Trust Company Limited. I worked at BoE Trust until April 2009.
In May 2009 I took up a position with Rubicon Administration Services as manager of the Wills, Trusts and Estates Department and was later instrumental in us procuring a Trust Company licence, which lead to us establishing Rubicon Trust Company Limited, where I currently still work.

Years experience with Wills Trusts and Estates is as follows:
Administration of Estates – 26 years.
Wills – 22 years
Trusts (drafting and administration) – 19 years
Member of FISA (Fiduciary Institute of Southern Africa – Governing body for all practitioners).
Have successfully completed various courses/seminars relating to Wills, Trusts and Estates.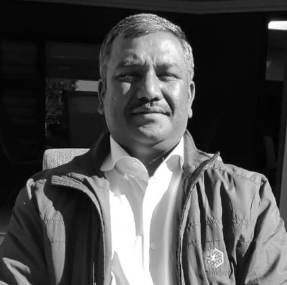 Mr Sona Pillay
Director / Senior Trust Practitioner
---
Sona rejoined Rubicon in July 2012 and as Managing Director he is responsible for the overall management of the Company. He heads up the Trust Division. Sona returned to South Africa after 6 years with Geneva Management Group (GMG), a Swiss headquartered international management company providing international corporate secretarial, fiduciary, banking and trustee services, in Switzerland, Mauritius, British Virgin Islands, UK, etc. Sona was based in GMG's office in Mauritius. During his tenure GMG he served as Director on various Group Entities & Internationally registered Entities in jurisdictions including Mauritius, Botswana, British Virgin Islands, Luxembourg, Singapore, etc. Sona also managed the role of Chief Operations Officer which included Compliance and AML functions, Trusteeship functions, Human Resources roles, as well as a Fiduciary role, being appointed as bank signatory on over 500 corporate banking accounts with major international banks including Barclays, Credit Suisse, HSBC, ABN Amro, Mauritius Commercial Bank, First National Bank, Standard Bank, etc. He was later appointed as the Groups' Client Relationship Director where he traveled extensively, (within South Africa, Switzerland, UK, Botswana, India, etc.) to manage the relationships of a number of the Groups' key clients in addition to the roles mentioned above. Sona served on the Board of Trustees on over 400 Trusts registered and regulated in Mauritius and British Virgin Islands. His primary tasks were management of the client administration department which grew from approx. 15 staff in 2006 to approx. 40 in 2012. The key focus was on coaching and development of high level administrative and management personnel to support the Groups' growing client base where Sona actively participated in business development, policies and procedures development & implementation, stakeholder and business partners' correspondence, recruitment, mentoring and retention of staff and client relationship management. He also added value to the Groups' high net worth clients and played key roles in query resolution, business systems development and implementation as well as client & business incubation. Sona studied towards a BCompt. Degree and previously worked with Rubicon Administration Services from 2005 to 2006, Global Financial Strategies and Credo Group from 2000 to 2005, and Standard Bank from 1993 to 2000, all companies in South Africa. He was involved in structured finance, banking, marketing, investment and general administration as well as client relationship and investment portfolio management. Sona is a Member of FISA (Fiduciary Institute of Southern Africa – Governing body for all practitioners).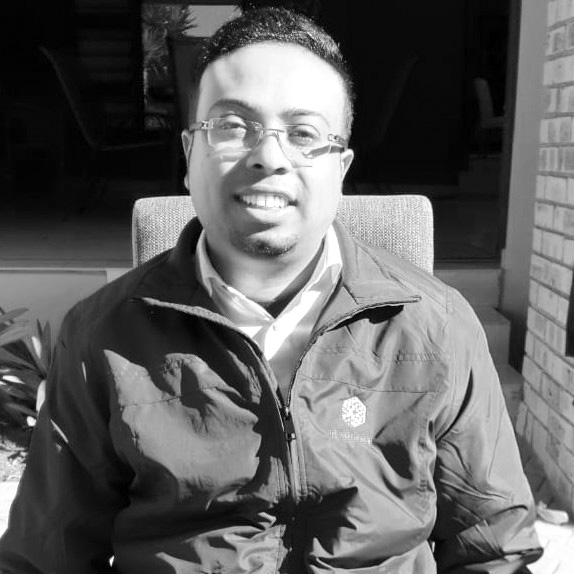 Neveesh Naicker
Director
---
Neveesh Naicker started working at an Auditing, Accounting and Tax Firm as a Junior accountant. He has years of experience in this industry. Running the corporate secretarial work for companies, ensuring they are kept up to date, registering companies and filing amendments, he has first-hand experience working with CIPC (Companies and Intellectual Properties Commission). He also works closely with SARS on various matters and filings, including VAT and Company Tax. He now manages the Companies Department at Rubicon Trust Company, taking on Directorship roles for client's and ensuring companies are compliant with regulatory authorities. He ensures that record-keeping and monthly reporting are maintained, enabling management to make informed decisions. He is currently studying towards a B.com. Law degree with the university of South Africa and hopes to further his knowledge and experience in tax and company law.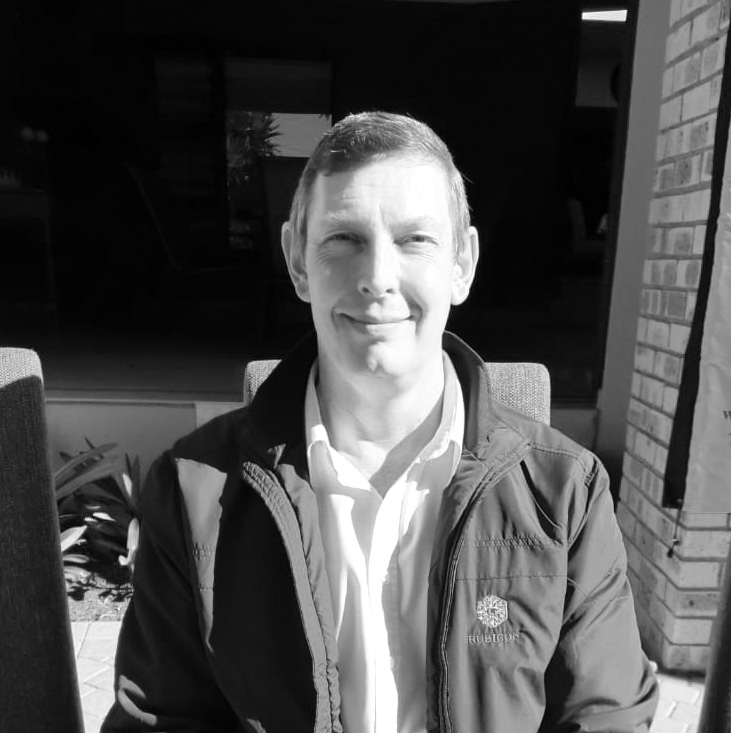 Jean Pierre Joubert
Wills & Estates Manager
---
Qualifications:
DIPLOMA IN ESTATE AND TRUST ADMINISTRATION (1997)
ASSOCIATE DIPLOMA IN ESTATE AND TRUST ADMINISTRATION (1999)
Registered with (IOB) Institute of Bankers (South Africa)
Member of FISA
Commissioner of Oaths

Experience:
I started my career with Standard Trust Limited in April 1989 as a Wills Drafter. In 1991 I moved from Wills Drafter to Estate Administrator and two years later, to the position of a Senior Estate Administrator. I administered deceased estates for 16 years. During this time, I also gained experience in the Administration of Trusts (1 year). In November 2004 I moved to the Standard Bank of South Africa Limited, Home Loans, Registrations Department, where I fulfilled a joint role, namely that of Team Leader and Attorney/Client Liaison Officer. .
In March 2005 I moved to BoE (Board of Executors, formerly Syfrets Trust) where I was employed as a Senior Estate Administrator. BoE later became known as Nedbank Trust Limited, which later became Nedgroup Trust (Pty) Limited. In 2007 I moved from administering deceased estates to the Wills Department as a Senior Wills Consultant. In 2009, due to a change in the structure in the company, my role as a Senior Wills Consultant changed. I became a Senior Wills Drafter with Private Wealth clients as my main client source. I remained a Senior Wills Drafter until July 2018.
I was employed by Rubicon Trust Company Limited in August 2018 as the Wills and Estates Manager/ Estates Practitioner. I have a combined total of 30 years experience in Wills Drafting, Administration of Trusts and Administration of Deceased Estates.